Software to centralize data management and quality control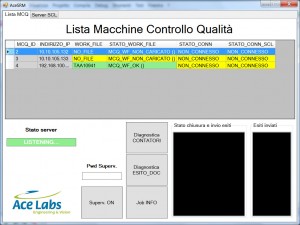 The software receives, through the corporate network, notifications sent by quality control inspection systems located in the plant. The data is stored on a database and, according to the customer's needs, can be treated for the generation of reports, certifications and production statistics.
The software is developed in C# that, under Windows, allows it to be functional on as many PC with very different characteristics between them.
also in: Italian