AcePartTracker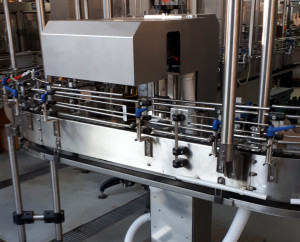 AcePartTracker is a traceability and serialization system for products in different industries that want to centralize and digitize the logistics processes.
The system has a vision module for the direct scanning of even the most complex products, code reading sensors positioned along the line and a software application for centralizing the acquired data and saving it in the databases. The system is therefore able to associate the scanned product from the vision module to the box that contains it and finally to the pallet, even in separate phases of the logistics process.
The vision module is composed of four or more cameras depending on the product to be scanned, the software application can be customized according to the needs of the logistics process.
Track and trace vision system
Main features

Vision module with four or more high resolution CMOS cameras depending on the shape of the product
Handheld code reader positioned on the vision module for manual operations on the line
Panel PC Touch Full HD 21.5
Electrical panel

Types of inspection

Reading and verification of codes OCR/OCV
Traceability management and logistic serialization

Advantages

Anti-counterfeiting verification
Centralized data and sending on web or local database
Optimization and digitalization of the logistics process
Generating information on the logistics process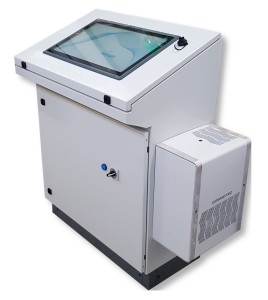 also in: Italian