AceGlueChecker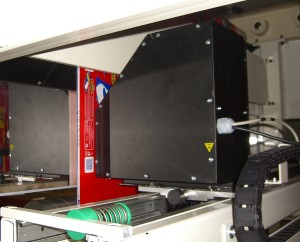 AceGlueChecker implements a close synergy between software applications, optical techniques and tricks of lighting, all meticulously branded AceLabs, to "see the unseen" and ensure total quality to the end customer.
The print jobs are in fact used as methods of thin film deposition in various fields.
For example in the food, AceGlueChecker is designed to perform control of the printing of the "cold seal", a sealing system of food packages through a glue that is applied to the register during the printing stage. Question of verification which can't be done with a common register control given the total transparency of the adhesive itself.
Glue printing (cold seal) control vision system
Main features

High resolution CMOS industrial matrix camera
LED matrix strobo illuminator
Full HD21.5 "touch panel PC
Power supply in the electrical panel
Version 1 optical group or version 2 optical groups (front / back)
Motorized or manual handling

Type of inspections

Cold seal position check
Print uniformity check
Check for residues
Cold seal alignment verification and correction

Ideal for

Thermoweilding machines for plastic films
Flexographic machines
Rotogravure machines
Cut&Fold machines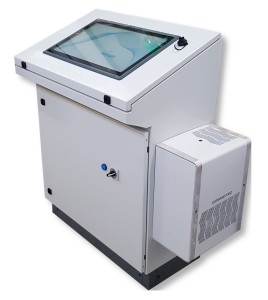 also in: Italian