Non-contact measurements 2D/3D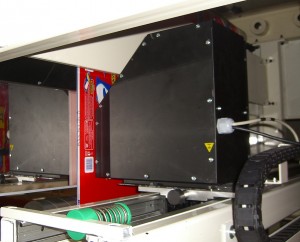 Our applications to control even what "you don't see".
AceGlueChecker implements a close synergy between software applications, optical techniques and tricks of lighting, all meticulously branded AceLabs, to "see the unseen" and ensure total quality to the end customer.
The print jobs are in fact used as methods of thin film deposition in various fields.
For example in the food, AceGlueChecker is designed to perform control of the printing of the "cold seal", a sealing system of food packages through a glue that is applied to the register during the printing stage. Question of verification which can't be done with a common register control given the total transparency of the adhesive itself.
The system is able to verify the following:
correct deposition of thin films and adhesives;
printing uniformity;
no smudging.
The food sector is not the only one to appear in the systems of quality control in the packaging, but there are also the field of manufacturing and mechanical-metallurgy and steel industry:
deposition of solder hot/cold part of the packaging;
canning and sealing of packages, canned goods, blister;
thermo-forming of bottles in PET/PP;
level filling and capping of bottled products.
also in: Italian