AceFoilChecker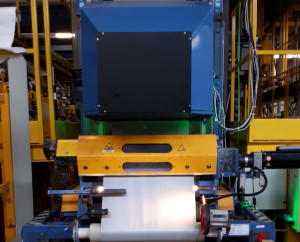 AceFoilChecker is a vision system designed to inspect tapes of different sizes and materials, allowing you to classify and recognize defects, generating a complete software mapping.
The system consists of one or more high resolution linear scan cameras to frame the entire width of the belt according to the desired resolution, two special linear illuminators to more effectively identify even the most difficult to detect defects.
Thanks to an intuitive interface and the high modularity of the vision system, in AceFoilChecker, multiple quality controls can be installed independently according to the control needs. Our solution is fully adaptable both in size and in function.
100% quality control vision system for roll to roll materials
Main features

One or more line scan industrial cameras with resolutions from 2K to 16K
LED incident light linear illuminator up to 2500mm
LED incident light linear backlight up to 2500mm
Panel PC Touch Full HD 21.5
Pulpit electrical panel

Types of inspection

Folds, drafts, wrinkles
Holes, tears
Production residues, impurities

Ideal for

Lines and process roll to roll machines for Aluminum
Lines and process roll to roll machines for Composite materials
Process and roll to roll lines for electronic condensers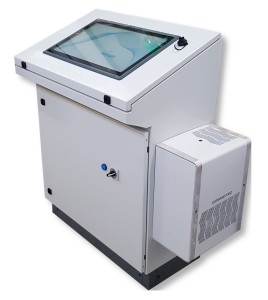 also in: Italian