AceFilmInspector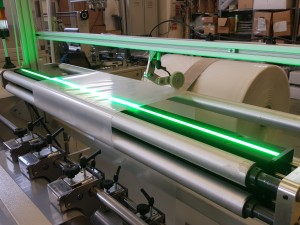 AceFilmInspector is an inspection system based on artificial vision technologies, ideal for inspecting plastic film surfaces of all types, such as the presence of foreign bodies, such as insects or material residues. The structure is highly customizable and adaptable to any type of machine.
The system consists of a linear industrial camera that frames the material, a linear illuminator that allows to illuminate the part to be inspected and a pc station that allows the processing of the acquired images, data management and waste signals.
Thanks to an intuitive interface and the high modularity of the vision system, in AceFilmInspector, you can independently install multiple quality controls based on control needs. Our solution is completely adaptable both in terms of size and functions.
Plastic film impurities control vision system
Main features

One or more line scan cameras with resolutions from 2K to 16K
Image capture up to 300m/min
Linear LED backlight illuminator up to 2500mm
Panel PC Touch Full HD 21.5″
Electrical panel

Type of inspections

Insects
Production residues

Ideal for

Extrusion lines
Thermowelding machines for plastic films
Automatic slitter cutters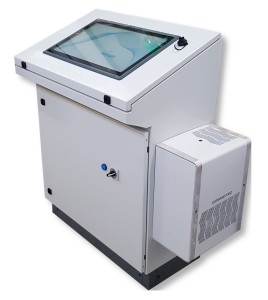 also in: Italian