AceDigitalStrobe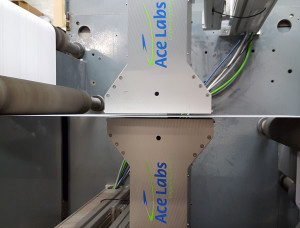 AceDigitalStrobe is the solution designed for companies in the printing and services sector, which print continuously and massively with linear or rotogravure machines.
With this solution, AceLabs provides support to these companies, where the quality and continuous control of high speed materials or tapes is required. The system is able to control front and back sides in different positions, sheets or labels continuously ensuring a quality control on 100% of production.
Using the latest technologies, the system is able to display images with high quality, to analyze every single part in inspection and to identify the defect in a fast and intuitive way allowing the user to quickly make decisions and reduce waste.
AceDigitalStrobe with it's modular structure is adaptable to every application. The system can also be integrated with AceFormCheker and AceSRM products, in the case of complete solutions where is a needed to inspect and manage all-round waste, AceLabs becomes an all-around provider.
Sistema di visualizzazione e ispezione nastro
Main features

Industrial CMOS Camera
LED Matrix illumination
Full HD21.5 "touch panel PC
Power supply in the pulpit electrical panel
1 optical group version or 2 optical groups (front / back) version
Motorized or manual handling

Types of inspections

Delta color
Reading 1D / 2D codes
Duplex matching
Check for insects and production residues

Ideal for

Digital printing
Offset printing
Rotogravure machines
Flexographic machines
Screen printing machines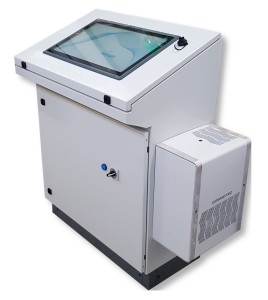 also in: Italian