Print quality check – sequence control and fairness codes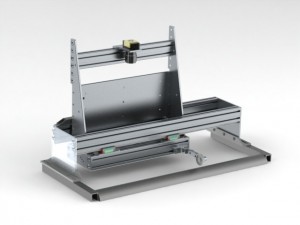 The system performs the reading and the correct check sequential data or codes shown on the documents to be printed later.
The system is equipped with cameras that can perform:
reading codes printed with mechanical readouts;
checking the print quality (eg. correct inking);
the recognition of any jams numerators (wrong sequence).
The system implements cross-checks of consistency between different places in different parts of codes and inspections of alignment between the front and back of the product to be examined, as well as errors of paper.
AceRead'N'Print, in case of fault, the operator provides visual signals (alert on the screen and turning on a pedestal traffic lights), and pilot a series of digital I/O that can be used by the logic of the client machine for suitably set on the press.
also in: Italian